Fully funded scholarship to study in China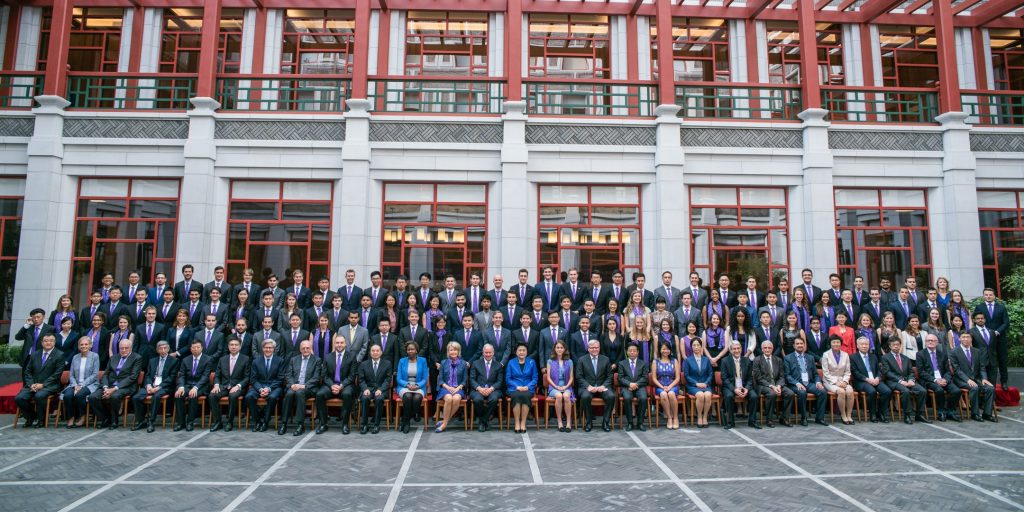 Every year, a new class is selected to represent the world's next generation of leaders — high-caliber individuals with open minds and limitless potential who will serve to deepen understanding between China and the rest of the world.
Schwarzman Scholars are selected from an international pool of distinguished candidates. Prospective Scholars are expected to demonstrate academic excellence, exceptional results in their field and outstanding leadership qualities.
What They're Looking For?
The cohort of global leaders reflects the diversity, vibrancy and promise of the world at large. Schwarzman Scholars embrace the opportunity to understand other cultures, perspectives, and positions. Candidates who are most qualified to meet the high demands of the program must exhibit excellence in the following areas:
LEADERSHIP ABILITIES
EXEMPLARY CHARACTER & INTEGRITY
ACADEMIC APTITUDE & INTELLECTUAL ABILITY
EMPATHY & INTERCULTURAL COMPETENCY
OPEN-MINDEDNESS
ENTREPRENEURIAL SPIRIT
Current Selection Cycle: Countdown to September 20, 2022, Application Deadline
U.S. AND GLOBAL APPLICANTS
Application Now Open
Application Deadline: Sept 20, 2022
Selection Cycle: Oct – Nov 2022
Program Begins: Aug 2023
APPLICANTS WITH CHINESE PASSPORTS
Application Closed
Selection Cycle: June – July 2022
Program Begins: Aug 2023
Official Website

https://www.schwarzmanscholars.org/admissions/

How to apply for Schwarzman scholarship?
Check this out :
https://www.facebook.com/exchangeprogrammes/videos/1306500436822239
#XChange