Fully Funded Chevening Scholarship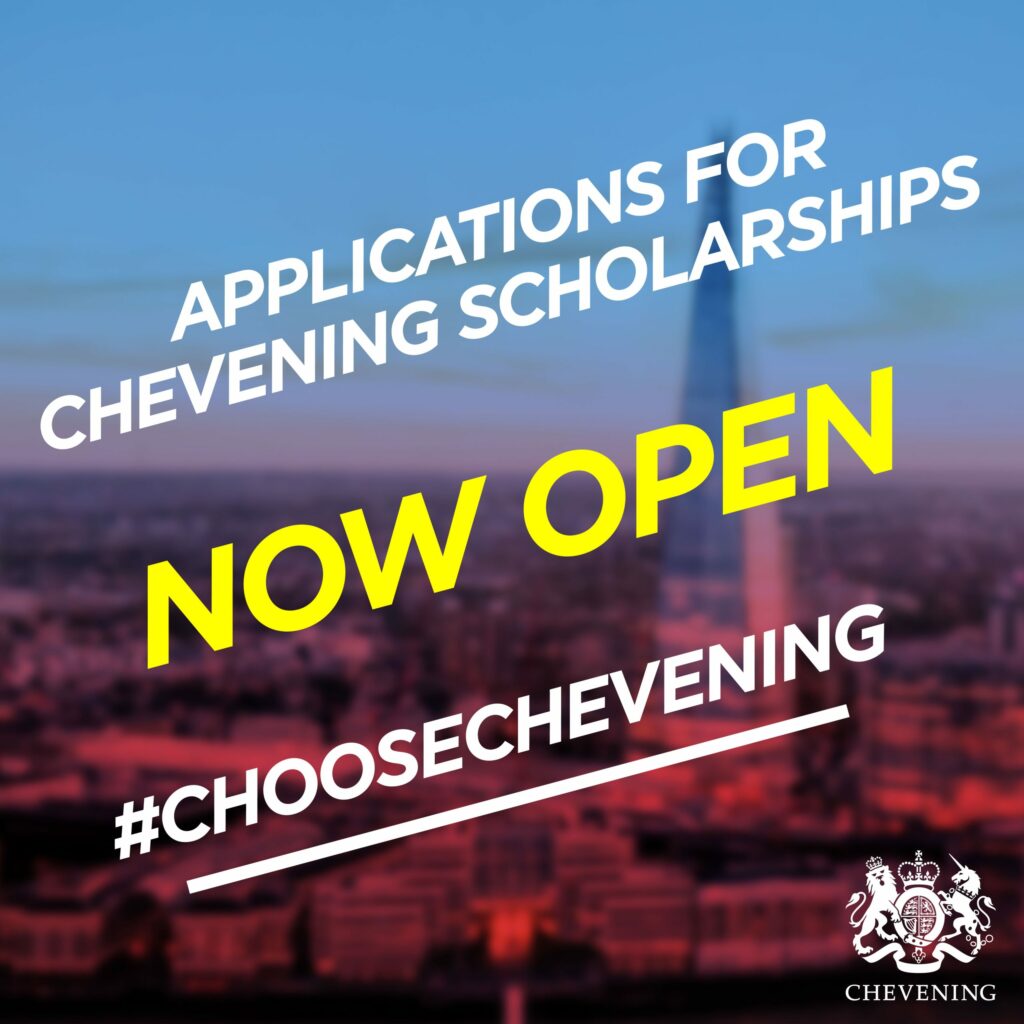 Chevening is the UK government's prestigious international scholarships program, funded by the Foreign, Commonwealth, and Development Office in collaboration with partner organizations. This program offers a unique opportunity for individuals from diverse countries and backgrounds to pursue a fully funded master's degree course in the United Kingdom.
Key Benefits of Chevening Scholarships:
Fully Funded Tuition Fees: Chevening scholarships cover the entire cost of university tuition fees, making it accessible for talented individuals to study in the UK.
World-Class Education: Successful Chevening scholars have the privilege of receiving education from some of the best universities in the world, ensuring academic excellence and personal growth.
Exclusive Networking Opportunities: Scholars gain access to exclusive networking opportunities, both within the UK and through the extensive Chevening alumni network. These connections can be invaluable for their future careers and endeavors.
Exploring UK Culture: Living and studying in the UK provides scholars with the chance to immerse themselves in the rich and diverse culture of the country. It's an opportunity to broaden their horizons and gain a global perspective.
Joining a Global Alumni Community: At the end of their scholarship, Chevening scholars become part of a diverse community of over 55,000 global alumni. They return home equipped with knowledge and networks to bring their ideas to life and thrive in their careers.
Required Documents for the Chevening Scholarship Application:
All Chevening applicants must submit the following documents:
Education documents, including transcripts and degree certificates.
Two reference letters from individuals who can assess the applicant's qualifications and potential.
One unconditional UK university offer.
Proof of English language proficiency (if required).
Completed Chevening application form.
Important Note: If conditionally selected for a Chevening Scholarship, it is essential to submit these documents to remain in the selection process.
What's Included in Chevening Scholarships:
University tuition fees.
A monthly stipend for living expenses.
Travel costs to and from the UK.
An arrival allowance to assist with initial expenses.
A homeward departure allowance to support the transition back to the home country.
The cost of one visa application.
A travel grant to attend Chevening events in the UK.
---
Official Website of Chevening Scholarship 2024
https://www.chevening.org/scholarship/iraq/
#XChange4U
#ExchangeProgrammes